Husqvarna Equipment Finance
First Western Equipment Finance is proud to announce commercial and municipal equipment finance and lease programs for Husqvarna USA customers.
Finance and Lease Services for Commercial and Municipal Customers
First Western Equipment Finance has provided services to the turf, tree care and power equipment segments for over 30 years. Programs include a fair market value lease (FMV), which allows customers to exchange equipment at end-of-term for new units. FMV leases decrease repair costs and help customers maintain an up-to-date fleet.
Husqvarna customers may also lease equipment with a $1.00 buy out on a monthly or seasonal payment schedule, with the intention of ownership from day-one – similar to an auto loan.
First Western Equipment Finance finance and lease programs accommodate the seasonality of the landscape, turf and power equipment industry, with skip and annual payment plans. This approach helps minimize risk for the customer, keeping cash flow available throughout the off-season.
Why Choose First Western Equipment Finance:

Electronic Documents
First Western Equipment Finance allows customers to complete their finance or lease agreements with DocuSign®, even from a mobile device.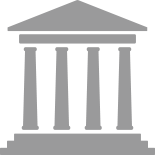 Bank Affiliated Lender
First Western Equipment Finance is a division of First Western Bank & Trust, a growing community bank headquartered in Minot, ND.

Customer Service First
Our staff is just a phone call or click away. We're here to take the stress out of equipment finance.